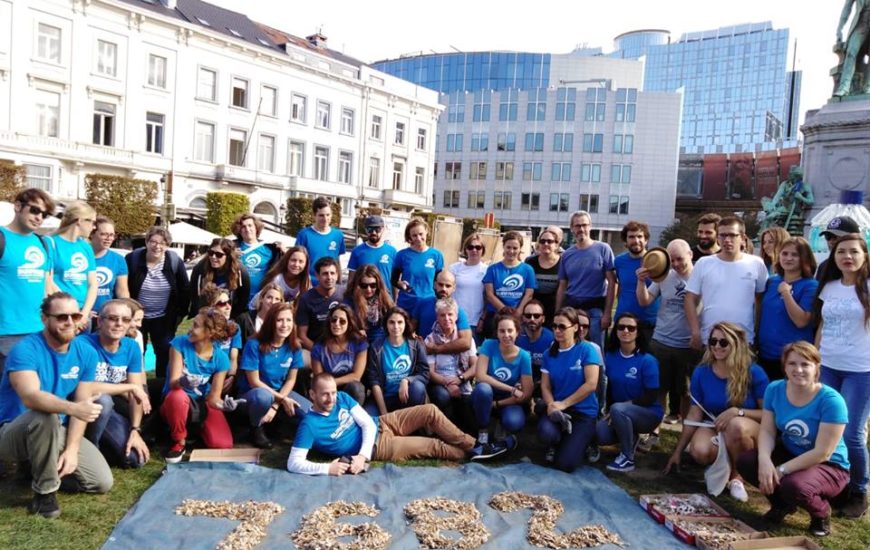 Rome est une antenne locale de l'association à but non lucratif Surfrider Foundation Europe. Sa zone géographique d'intervention est le littoral tyrrhénien de l'Italie Centrale. L'antenne de Rome est en charge de la protection des côtes ainsi que des écosystèmes marins. Parmi les activités de l'organisation, conformes aux principes et à la mission de la maison mère Surfrider Foundation Europe, on relève :
La protection du milieu marin et littoral
Le nettoyage des plages et la participation aux Initiatives Océanes (http://www.initiativesoceanes.org/?lang=2)
L'éducation des jeunes à l'environnement
L'organisation et la promotion des événements sportifs liés au monde aquatique
La sensibilisation aux impacts environnementaux des actions de l'Homme
La réalisation d'études et enquêtes sur ce sujet
Le suivi des impacts des activités humaines sur le milieu littoral et marin
L'organisation de conférences et de campagnes d'informations sur ce sujet
COMMENT PEUX-TU NOUS AIDER ?
1) Suis nos actions et restes en contact avec nous !
2) Deviens Bénévole chez Surfrider Foundation Europe !
3) Deviens membre donateur de SFE – Rome ! Soutiens nos activités et aides-nous à devenir une réalité
Rome is a local chapter of the non-profit organization Surfrider Foundation Europe. Its geographical area of intervention is the central Italy Tyrrhenian coastline. Rome chapter is in charge of the coast and marine ecosystem protection. The organization activities, in accordance with the principles and the mission of Surfrider Foundation Europe Head Office, include:
Protecting the marine and coastal environment
Cleaning up beaches and taking part to the Ocean Initiatives (http://www.initiativesoceanes.org/?lang=2)
Educating young people about the environment
Organizing and promoting sporting events related to the aquatic world
Raising awareness about the environmental impacts of human actions
Conducting studies and surveys about this matter
Tracking and tracing human activities impacts on coastal and marine environment
Organizing conferences and information campaigns about the matter
HOW CAN YOU HELP US?
1) Follow up our actions and keep in touch with us!
2) Become a Volunteer for Surfrider Foundation Europe! We handle together the organization activities and you take part of the actions in the first person
3) Become a Donor Member of SFE-Rome! Support our activities and help us become a reality
Rome si occupa di proteggere le coste e gli ecosistemi marini.
Tra le attività dell'organizzazione, in linea con i principi e la mission della casa madre Surfrider Foundation Europe, rientrano:
Protezione dell'ambiente marino e costiero
Pulizia delle spiagge e partecipazione alle Iniziative Oceaniche (http://www.initiativesoceanes.org/?lang=2)
Educazione ambientale per i giovani
Organizzazione e promozione di eventi sportivi legati al mondo acquatico
Sensibilizzazione sugli impatti ambientali delle azioni umane
Realizzazione di studi e indagini sul tema
Monitoraggio impatti delle attività umane sull'ambiente costiero e marino
Organizzazione conferenze ed eventi informativi sul tema
COME PUOI AIUTARCI TU?
1) Segui le nostre iniziative e rimani in contatto con noi!
2) Diventa Volontario di Surfrider Foundation Europe!
Gestiamo assieme le attività dell'organizzazione e partecipa in prima persona alle iniziative
3) Diventa membro donatore di SFE – Rome!
Sostieni le nostre attività e aiutaci a crescere come realtà