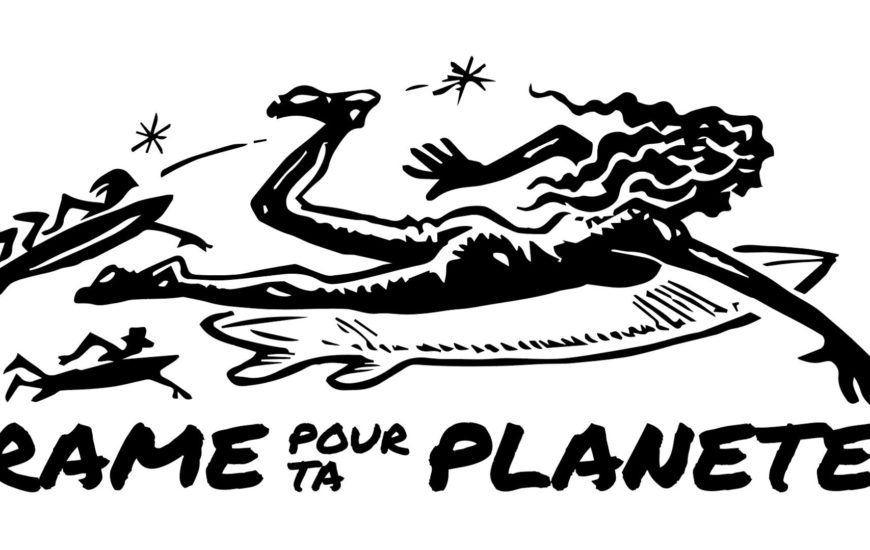 Paddle for the planet, Guétary, France
Join us paddleling for the planet on Thursday 22nd August 2019 !
This paddling event is part of the Paddle For The Planet movement, launched in October 2018 after the Alternatiba Tour's arrival in Biarritz, and leading up to the G7 state leaders' meeting in Biarritz from 25 to 27 August 2019. Just like the climate walks, a paddle event will take place in the beautiful surfing town of Biarritz every first Saturday of the month, until August of this year.
Find more details about the August event on the website Rame Pour Ta Planète and on the Facebook Event's Page.
As surfers and water sports enthusiasts, we are often first in line to see the damage being done to the waters around us. Each Paddle For The Planet event presents an opportunity for collaboration, manifestation and dialogue. It is also an opportunity to give back to the oceans, rivers, and lakes, for the joy they offer us.
Paddle For The Planet is a citizens' movement open to individuals as well as associations. Everyone can take part and own this event by organizing a friendly paddle at their practice spot, followed or preceded by time for exchange, for example, an expert talk (scientist, sociologist, head of an environmental association…) or a shared picnic.
Anyone can launch a paddle event by themselves anywhere in France or Europe, at any time, even on the same day ! Please join in ! The logo and organizer's kit are freely available on request at : hello@ramepourtaplanete.com.
Thank you, and see you on August 22 !