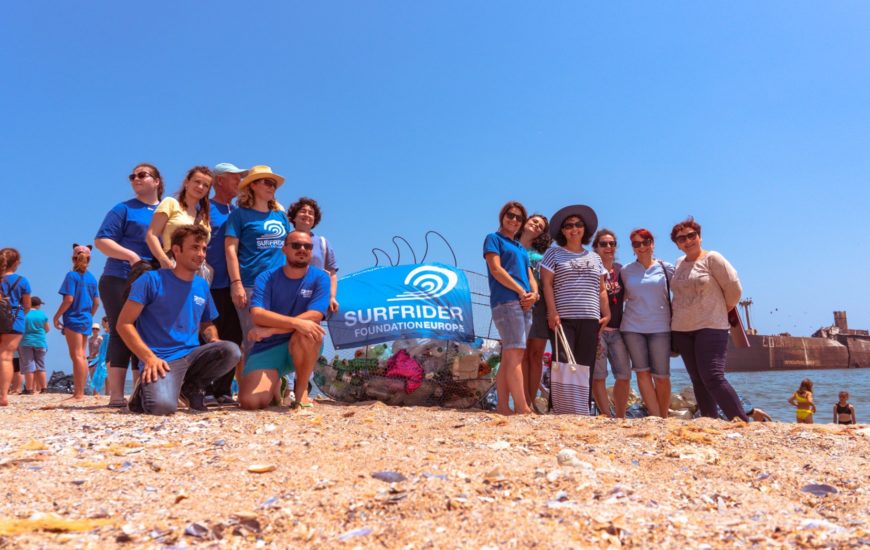 Créée en 1990 par des surfeurs passionnés par la protection de l'océan, Surfrider Foundation Europe est aujourd'hui une référence dans la lutte pour la protection de la mer, du littoral et de ses usagers. Présente dans 12 pays, Surfrider est inaugurée officiellement en Roumanie le 8 juin 2019 pendant la Journée Internationale des Océans. Abonnez-vous à notre page Facebook pour découvrir des informations sur les déchets aquatiques, le climat et la qualité de l'eau, l'aménagement du littoral, le transport maritime, etc. Des Expositions, formations, ateliers, festivals et autres événements de sensibilisation sont prévus en collaboration avec les autorités locales et les structures qui souhaitent nous soutenir.
Created in 1990 by surfers passionate about surfing and protection of the ocean, Surfrider Foundation Europe is today a reference in the fight for the protection of the sea, the coast and their users. Present in 12 countries, Surfrider is officially inaugurated in Romania on 8th June 2019 during the International Oceans' Day. Subscribe to our Facebook page and discover information on aquatic waste, climate and water quality, arrangement of the coast, sea shipping, etc. Exhibitions, trainings, workshops, festivals and other awareness-raising events are planned in collaboration with the local authorities and the structures that wish to support us.
Creata in 1990 de catre surferi cu pasiunea de a proteja surful si oceanul, #SurfriderFoundationEurope este astazi o referinta in lupta pentru protectia marii, a litoralului si a utilizatorilor sai. Prezenta in 9 tari, Surfrider se va deschide oficial in Romania pe 8 iunie cand sarbatorim Ziua Internationala a Oceanelor. Vom avea nevoie de sprijinul voastra în această mare aventură care incepe cu o includere a proiectului in cadrul @Sezonului Cultural Franta Romania 2019.
Abonati-va la pagina noastra ca sa descoperiti informatii asupra deseurilor acvatice, climatului si calitatii apei, amenajarea litoralului, transportului marim, etc. Expozitii, formari, ateliere, festivaluri si alte evenimente de sensibilizare sunt prevazute in colaborare cu autoritati locale si structuri care doresc sa ne sustina.