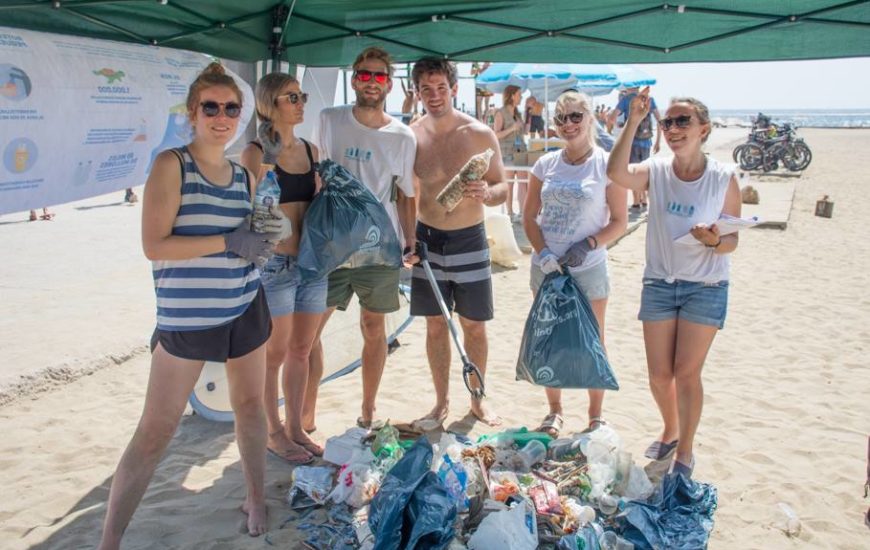 Using Surfrider Europe as a reference, Surfrider Barcelona highlights the environmental issues the Barcelona community is facing, with a strong emphasis on the waters, beaches, and coasts surrounding the city. Surfrider Barcelona was created by residents of Barcelona and its surroundings, who respect and enjoy the sea, the beaches, and the waves, and who care about their preservation. Thanks to this shared passion, Surfrider Barcelona tries to promote civic awareness and respect for the seas through :
educational programs in schools and local structures
awareness programs through art
sports competitions (surf, windsurf, kitesurf, wakeboard, snowboard, ski, etc.)
shore cleaning : participating in the Ocean Initiatives and other programs of Surfrider Europe.
In addition to educating everyone about their role in protecting the oceans, Surfrider Barcelona aspires to grow an even greater community of eco-friendly citizens, pointing out the importance of keeping clean seas and rivers.
Surfrider needs your help ! Do you want to help? Join us!
Send us an email to barcelona@surfrider.eu